Karl Lagerfeld
Design of immersive brand world at Pitti Uomo 2020 to showcase the Tribute to Karl Lagerfeld: 'The White Shirt Project'.
Brief
At Pitti Uomo, how can we create an immersive brand world that promotes the 'Tribute to Karl Lagerfeld: The White Shirt Project' and the latest menswear collection, encouraging online interaction and turning our fans into our biggest promoters?


Concept
Inspired by the original 'The White Shirt Project' exhibition in Paris and the monochromatic interior of Karl Lagerfeld stores, I created a black, white and mirrored world that provided a slick backdrop for the white shirt designs and latest collections. The exterior was a pop-art inspired gallery of the white shirt photographs, complete with mirrored selfie moments, encouraging visitor interaction and social media sharing.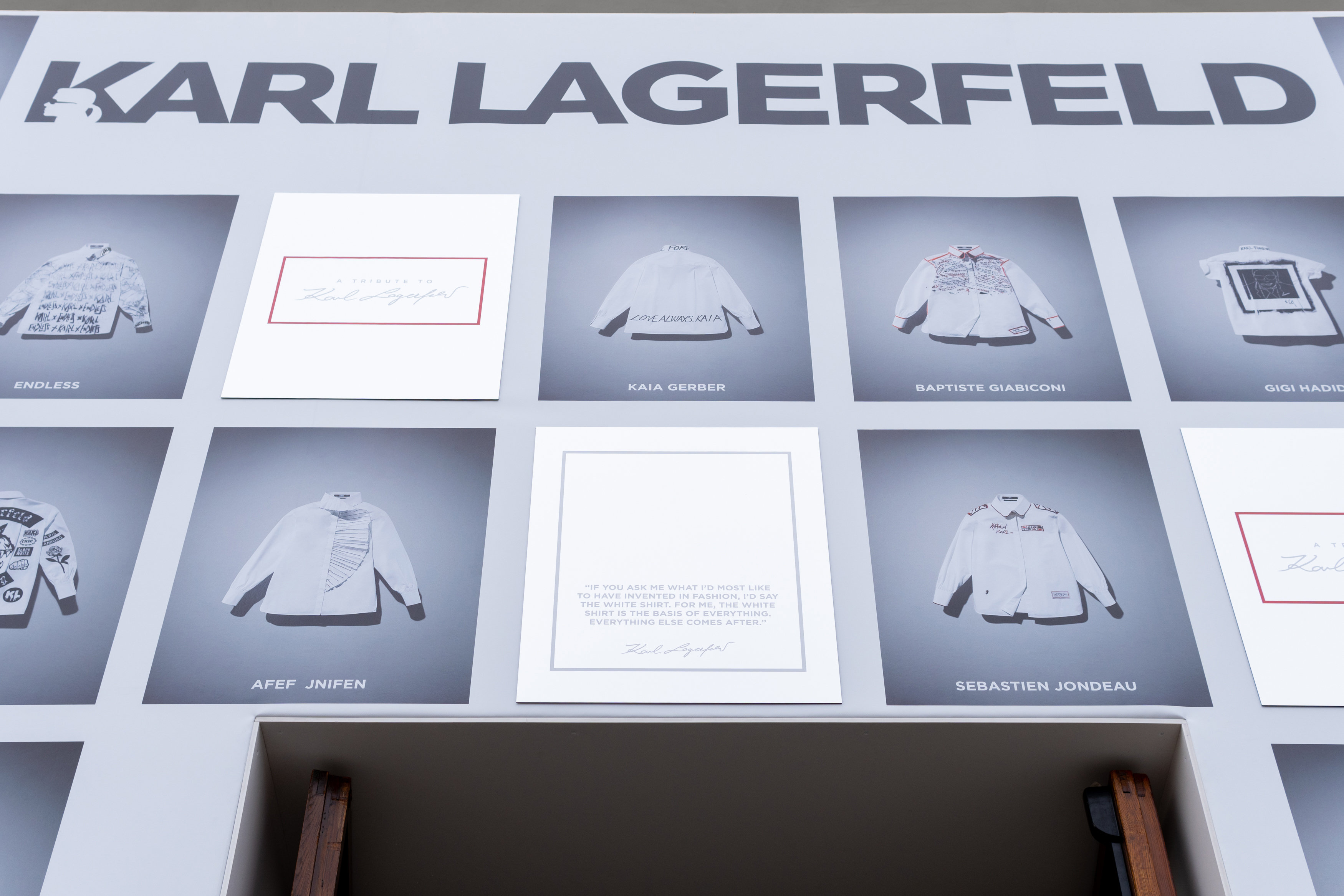 Experience

On the launch day, Sebastien Jondeau and other friends of the brand participated a live signing of one of the white shirts, which remained on view to visitors for the rest of the event. The Karl Cafe with DJ booth and the Karl tote bag laser ink jet customisation station enlivened the space, ensuring there were always branded, interactive activities that would create instagrammable, sharable moments. The custom tote bags, became 'walking billboards', advertising Karl Lagerfeld throughout Pitti Uomo.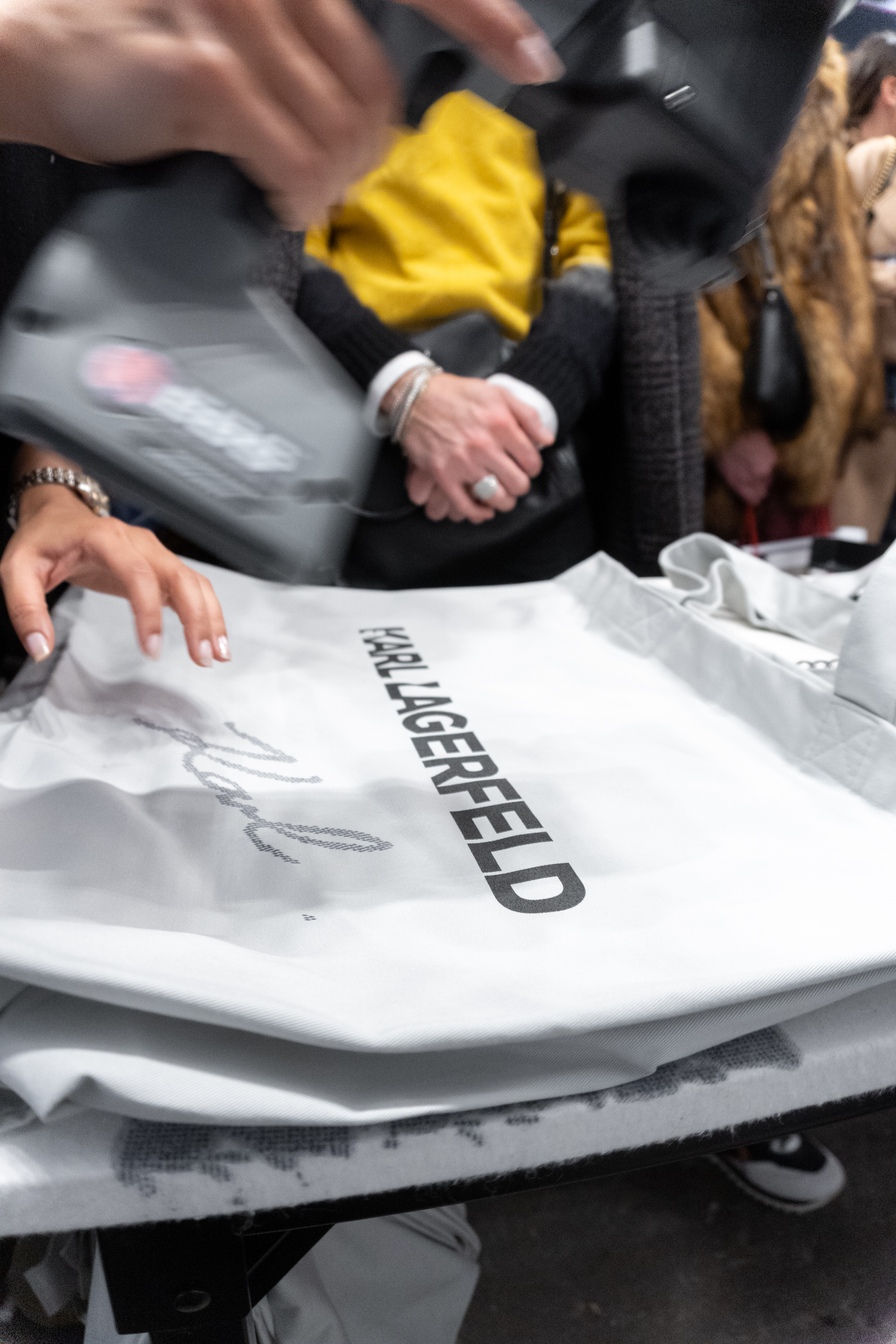 Outcome

︎
During the 4 days, 4700+ people visited the booth (+19% vs Spring 2020)
︎
Visitors shared mirror selfies and videos of their bag customisation under #karllagerfeld
My role

︎ Art direction
︎ Spacial and graphic design
︎ Experience design
Production Julia Langenham and Alice Umpleby